Fact! My family makes ridiculously gorgeous babies! It's true. It's not that I'm bias.. I mean, I am.. But, it's still true… All the kids in my family are just way cuter than average Yup. Just look at my nieces' face and try to argue with me on this one.. It's just not possible.
Natalie Rose is the youngest member of my relatively small family. She joined us last year, about 3 months after Penelope arrived on this planet. Well, now, Natalie is ONE! I can't believe how fast she's grown into such a big and beautiful TODDLER! That's right Tati ( < — My Sister), you are now the mother of a TODDLER. When it happened to me, I was in denial. I refused to believe that my little itty baby girl was considered a toddler, so I corrected everyone who insisted on it. But, like I said, I was in denial.. As I'm pretty sure my sister is too. But, I'm sorry.. It's true – Natalie is a Toddler.
It amazes me how smart and curious these little people are. Everyday they learn a new skill, and perfect it immediately. Do you know how long it takes me to perfect a new skill? Longer than one day, that's for sure.  It's so mind blowing to watch them explore, learn, and grow a little every single day.
My sister (Tati), brother-in-law (Obed), and niece (Natalie), made the 5 hour trek from Homestead to Lake Mary last week, to spend the weekend with us. It was so great to have some close family under one roof for a change. We relaxed, and had such a great time, and of course, we had to make some time for a super adorable photo-shoot. Since turning ONE is such a big deal, we decided to go big this time. So me and my husband (Paul <3), made a baby sized hot air balloon. The end product was even better than expected.
Here are some pictures from Natalie Rose's One Year Hot Air Balloon Themed Shoot!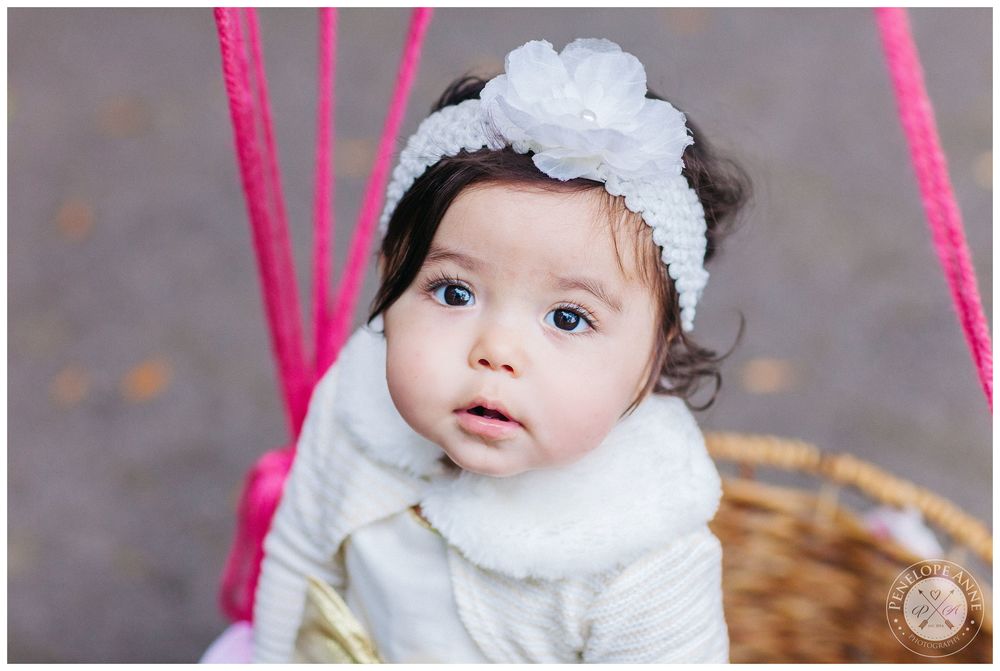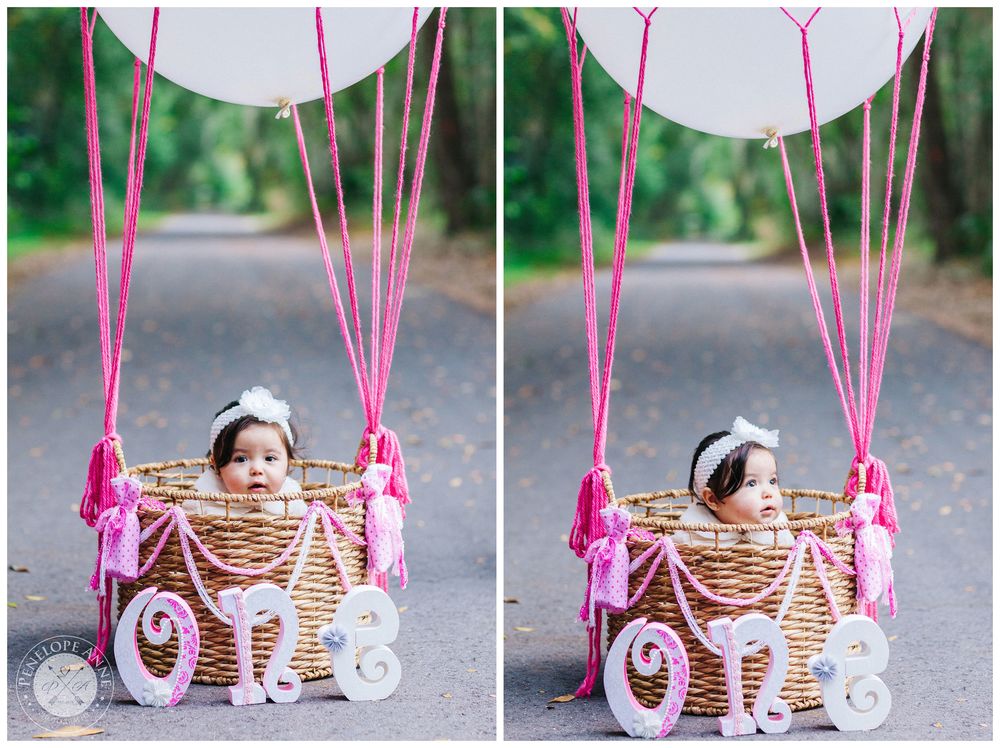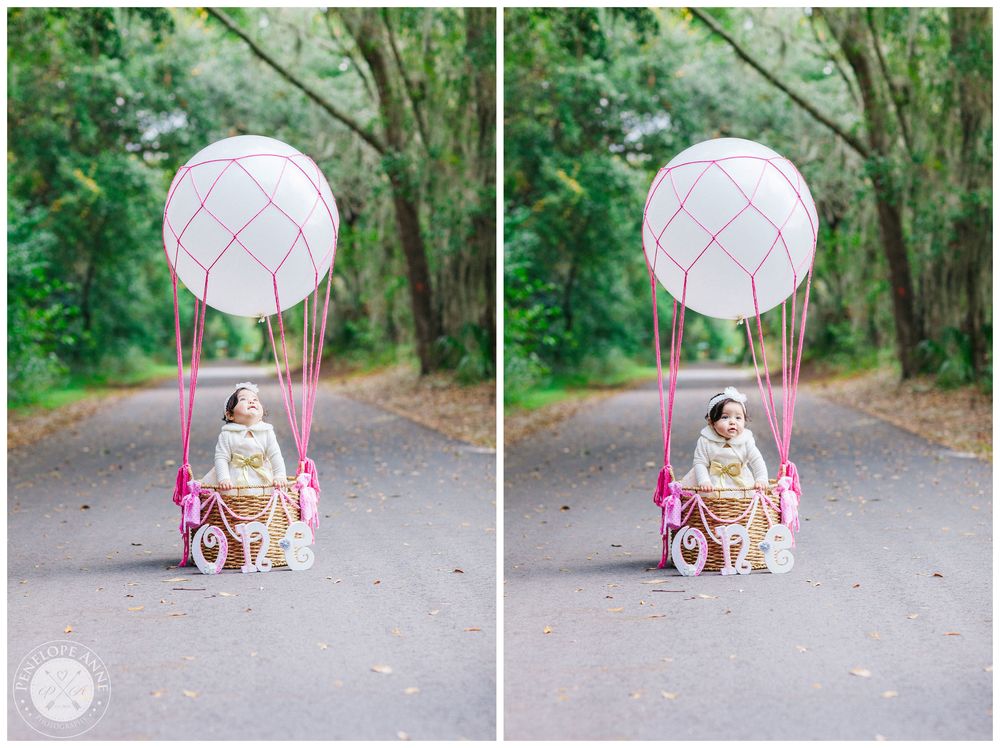 If you love these pictures, and would like me to capture your special moments, send me an email to [email protected]!!!